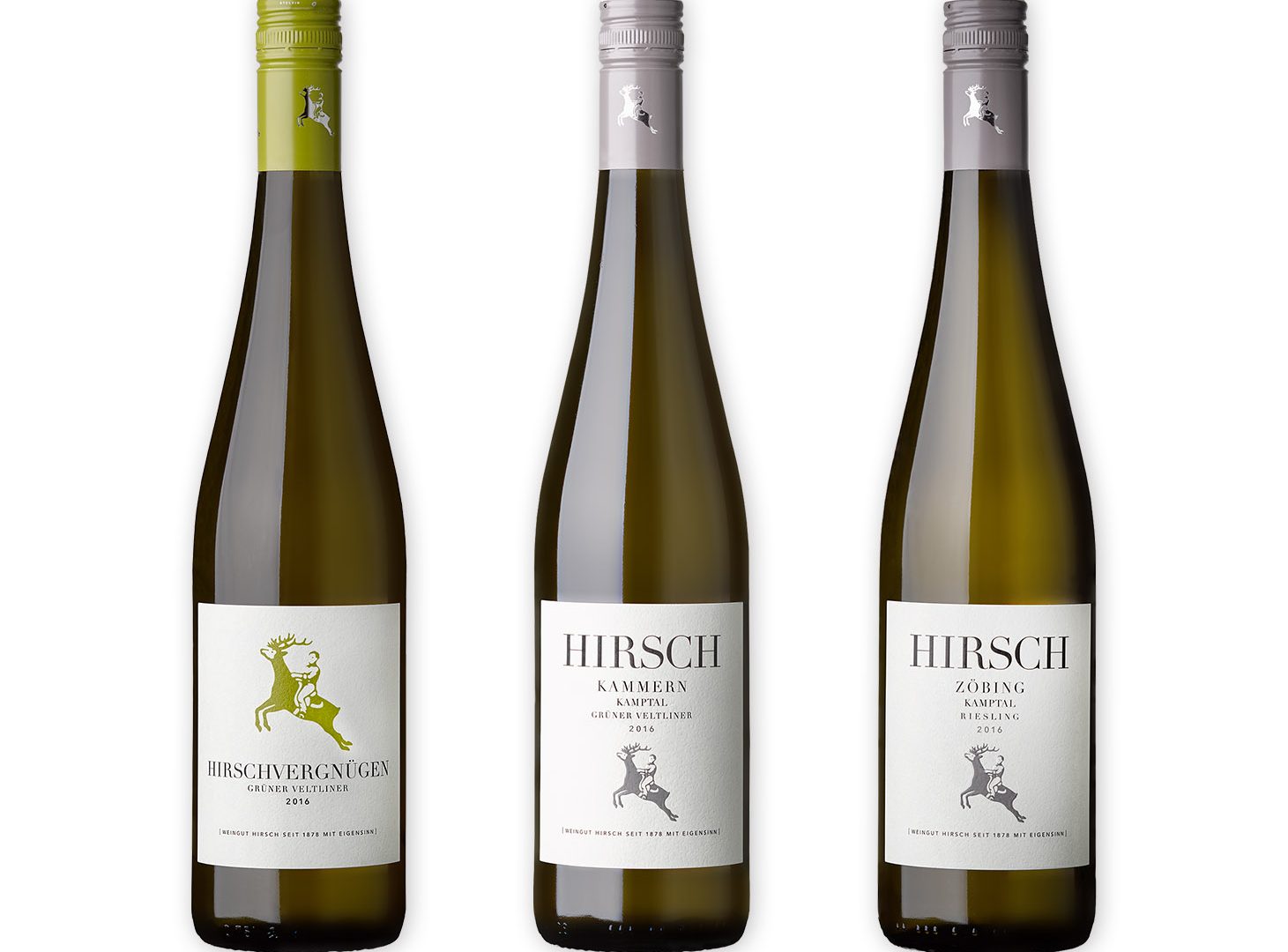 NOW AVAILABLE: Vintage 2016
A mild winter was followed by a dry March. April brought extreme changes in weather conditions, with an unexpected, abrupt late frost, which has affected the yield of many Grüner Veltliner vines. The summer months were generally quite humid, with periods of heat spells combined with much rainfall. Therefore we were very busy in our vineyards. September was sunny and warm, with cooler nights coming more towards the end of the month, which helped to retain the aromas in the grapes. The 2016 wines show an abundance of fruit characters and are generous in aromas and taste. Good complexity with refreshing acidity and length.
The Hirschvergnügen Grüner Veltliner 2016, Kammern Grüner Veltliner 2016 and Zöbing Riesling 2016 are now available!

---